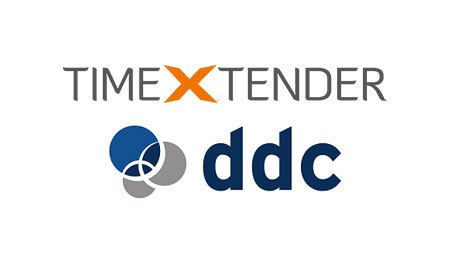 TimeXtender and DDC Form New Partnership to Provide Discovery Hub® Across the BeNeLux. With an ever-growing number of companies around the world needing to build out their data estate on the Microsoft platform to get to data insights faster,  TimeXtender has announced a new partnership with DDC, helping you to leverage the power of information.

This agreement with TimeXtender, a recognized global software company enabling instant access to any type of data in the organization to support advanced analytics and artificial intelligence (AI), allows DDC to offer its existing and future customers across the BeNeLux Discovery Hub® by TimeXtender.

Discovery Hub® is a high-performance data management platform, anchored on automation, that accelerates time to data insights by up to 10 times. It allows an organization to connect to various data sources, and catalog, model, move and report on the full lifecycle of data – in a single, integrated application that supports core analytics, the modern data warehouse, IoT, AI and more.

"For over 12 years, DDC has been helping organizations to enhance their business by turning data into information. More and more we see the need for a modern data estate to manage and automate the complexity of connecting data sources to the analytical applications." said Christian Pilon, Customer relationship manager at DDC. "Our new partnership with TimeXtender allows DDC to address this need by offering our customers a modern data management platform. With Discovery Hub® from TimeXtender, we can prepare and manage data for analytics quickly and efficiently without writing code and automate the process of getting the data available for analysis. This allows us to spend less time on data preparation and help our customers with exploring their data to solve their business challenges"

TimeXtender Discovery Hub® is Microsoft Azure certified and designed to give users instant access to their data in the cloud. Developed with a cloud-first mindset, Discovery Hub® provides a cohesive data fabric across Microsoft on-premise technology and Azure Data Services, creating a future-proof, modern data estate that evolves with technology advancements. Users can visualize their data in the front-end tools of their choice such as Power BI, Tableau or Qlik.

"TimeXtender and DDC share a common desire in helping customers move from using disparate tools for cataloging, modeling, moving and documenting data to using a complete data management platform," said Heine Krog Iversen, CEO of TimeXtender. "By partnering with TimeXtender, DDC can offer their customers Discovery Hub® by TimeXtender across the BeNeLux to help companies automate and simplify the building of their data estate by using our single, integrated platform. This results in a dramatic reduction in costs and accelerating time to data insights. We're excited to help DDC.

For sales or partnership information regarding this announcement, contact Hans van der Meij, TimeXtender Executive Director, at hm@timextender.com or Christian Pilon, DDC Customer relationship manager at christian.pilon@ddcgroup.com.

About TimeXtender
TimeXtender – and our integrated data management platform, Discovery Hub® – empowers customers with instant access to data, enabling them to make quality business decisions with data, mind and heart. We do this for one simple reason: because time matters. A Microsoft Gold Certified Partner, TimeXtender serves its 3,000+ customers, from mid-sized companies to Fortune 500, through its global network of partners. TimeXtender was founded in 2006 and is privately owned, with headquarters in Denmark and the U.S. and regional offices around the world.
About DDC
Information is a crucial ingredient for successful companies. At DDC we recognize the power of information and not only help companies understand what information is important, but also offer solutions and implementations to make this information available. With a team of over 30 professionals we are ready to optimize your information and it's supporting surroundings. We make your organisation smarter, more efficient and offer new possibilities and opportunities.